SUNRADS: Pioneering Steel Heating Radiators for Global Markets
Click:257 / Publish:2023-06-02 22:09
SUNRADS, a renowned manufacturer in the heating industry, has established a strong presence by producing high-quality steel radiators such as column radiators, designer radiators, and heated Towel Rails. With advanced production technology and a reputation for stylish designs, SUNRADS has become a leading choice for customers across various countries, including the United Kingdom, Russia, Kazakhstan, Uzbekistan, and Germany.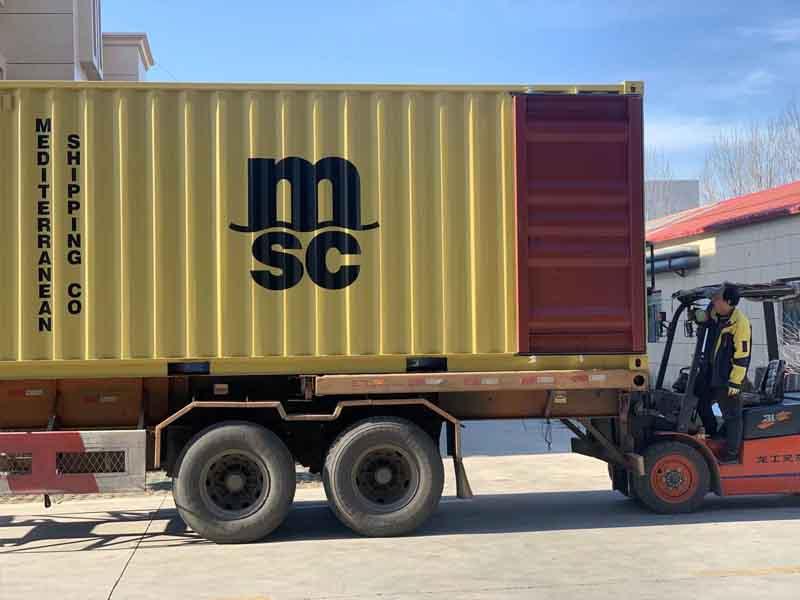 State-of-the-Art Production Technology

At the heart of SUNRADS' success lies their commitment to utilizing cutting-edge production technology. The company embraces innovative manufacturing techniques that enhance efficiency and precision, ensuring the highest standards of quality. By implementing advanced machinery and automation, SUNRADS streamlines their production processes, resulting in consistent and reliable radiators that meet international standards. This focus on technology-driven production sets SUNRADS apart from its competitors, enabling them to offer superior products to their global clientele.

Stylish Designs to Suit Every Taste

SUNRADS radiators not only provide exceptional functionality but also add a touch of elegance to any space. The company's team of talented designers consistently delivers aesthetically pleasing and versatile Radiator designs. From classic column radiators to contemporary designer radiators, SUNRADS caters to a diverse range of preferences. The company understands the importance of harmonizing radiators with the overall interior design, ensuring that their products complement and enhance the ambiance of any room. With SUNRADS, customers can expect stylish radiators that blend seamlessly into their living spaces.

Competitive Pricing and Customer Base

SUNRADS' commitment to delivering value extends beyond the quality and design of their radiators. The company is also known for offering highly competitive prices, making their products accessible to a wide range of customers. SUNRADS understands the importance of affordability in the competitive global market, enabling them to establish lasting partnerships with eBay sellers, trading companies, and other retail entities. By maintaining attractive pricing, SUNRADS strengthens its position as a trusted supplier for businesses and individuals alike, further expanding its customer base worldwide.

Warehouse in London, UK: Streamlining Sample Distribution

Recognizing the significance of providing easy access to product samples, SUNRADS operates a dedicated warehouse in London, UK. This strategic location allows the company to efficiently distribute samples to potential customers across the United Kingdom and neighboring countries. The London warehouse not only facilitates convenience but also strengthens SUNRADS' commitment to customer satisfaction. By offering a physical location for clients to inspect and experience the quality of their radiators, SUNRADS ensures that customers can make informed decisions before placing bulk orders.

Vertical and Horizontal Radiators: Versatility and Customization

SUNRADS' product range includes both vertical and Horizontal Radiators, catering to different installation requirements and design preferences. This versatility allows customers to choose radiators that perfectly suit their space, whether it be a tall vertical radiator for optimizing wall space or a sleek Horizontal Radiator that complements low-profile areas. Moreover, SUNRADS understands that customization is key in meeting diverse customer needs. As a result, they offer various sizes, finishes, and configurations, ensuring their radiators can seamlessly integrate into any environment.

Conclusion

SUNRADS has become a trusted name in the global market for steel radiators, thanks to its advanced production technology, stylish designs, competitive pricing, and unwavering commitment to quality. The company's dedication to meeting customer demands is evident in their extensive customer base, comprising eBay sellers, trading companies, and other partners. By maintaining a warehouse in London, SUNRADS ensures easy access to samples and strengthens relationships with its UK-based clientele. Whether it's vertical radiators or Horizontal Radiators, SUNRADS offers versatile and customizable solutions that blend functionality and aesthetics seamlessly. With SUNRADS, customers can expect top-of-the-line steel radiators that enhance both comfort and style in any space.