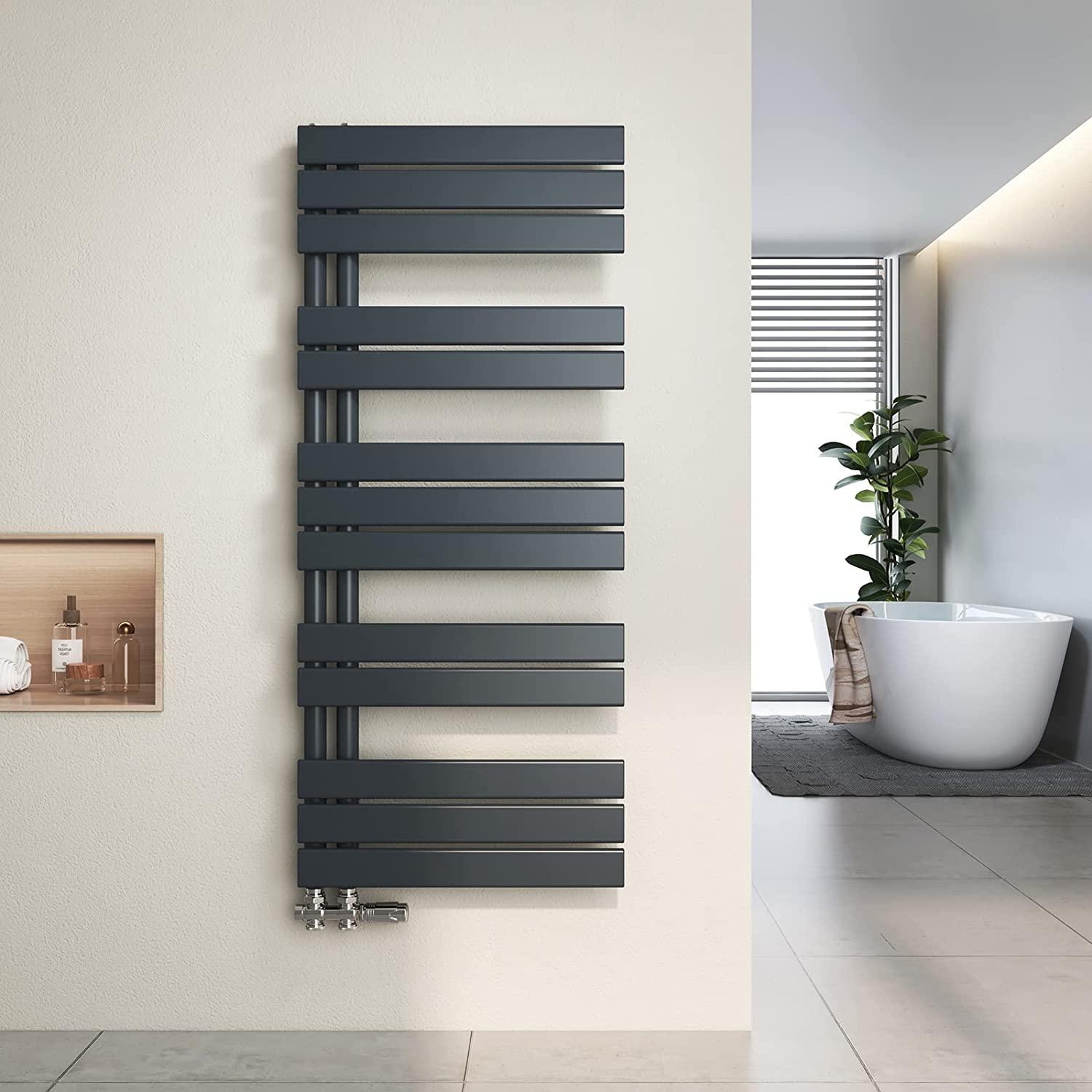 towel radiators have become a popular addition to modern homes, particularly in bathrooms, where they not only serve their functional purpose but also add a touch of luxury to the space. In this article, we will explore what a towel radiator is, how it works, and the benefits of having one.
A towel radiator is a type of radiator that is designed to warm towels and dry them after use. It is typically installed in bathrooms, but it can also be used in other areas of the home, such as kitchens or laundry rooms.
A towel radiator works in the same way as a standard radiator, using hot water or electric heating elements to warm up the metal bars of the radiator. The warm metal then heats the surrounding air, which in turn heats the towels that are hung on the bars.
Most towel radiators are plumbed into the central heating system of the home, which means that they are connected to the boiler and use the same water supply as the rest of the radiators in the house. Some models, however, are electric and can be used independently of the central heating system.
Warm and Dry Towels: The primary benefit of having a towel radiator is that it keeps towels warm and dry, making them more comfortable to use and reducing the risk of mold or mildew growth.
Increased Comfort: A towel radiator can also help to warm up the bathroom, making it more comfortable to use during colder months.
Energy Efficiency: towel radiators are typically more energy-efficient than traditional radiators since they are designed to be used for short periods of time and at lower temperatures.
Style and Design: towel radiators come in a range of styles and designs, allowing homeowners to choose a model that complements the look of their bathroom or home.
Versatility: towel radiators can be used in a range of settings, from bathrooms and kitchens to laundry rooms and mudrooms, providing an extra source of heat and a place to dry towels or other items.
In summary, a towel radiator is a useful and stylish addition to any home, particularly in bathrooms where it can provide warmth and dry towels. With a range of styles and designs available, homeowners can choose a model that suits their needs and complements the look of their home. Overall, a towel radiator is a great investment that can enhance the comfort and functionality of any living space.
Catalog Download 